A First Foray into the Hobby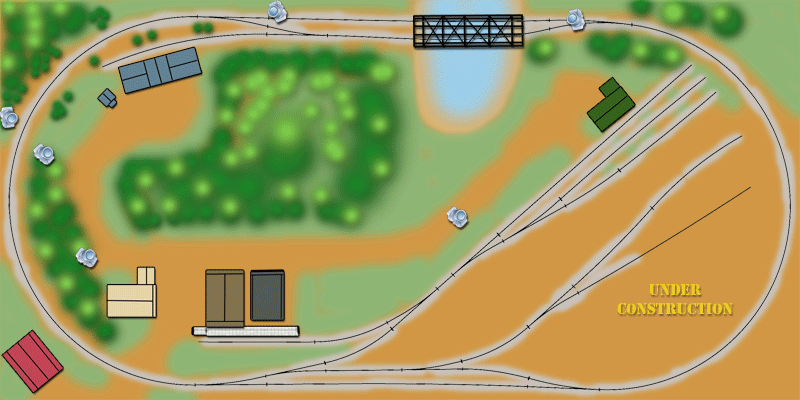 Progress of the test layout here
Other Postings
10 February 2009 - Been working on the yard with the new static grass applicator, "improving" things. Also Weathering Powders on a box car
December 6 2008, fixed some dead spots on the Yard, and disguised the feeder wires.
October 25 2008, added a new page for the Yard and Facilities area on the test layout. I have a new track plan posted up for the Planning page as well.
Going to add another siding to the yard (Oct 21, 2008) in the empty space here in the middle; and I have a new picture of the Supertrees as installed. I also have a new track plan up for the final build; you can find that on the planning page.
I rewired the front of the layout this past weekend (Oct 18, 2008) and added a simple toggle switch that allows me to change from DCC to DC control.
There is a page up describing my construction of a road crossing at grade, and due to a cliff diving accident, I have a new locomotive conversion, as I've converted the model to DCC with sound. Besides the conversion page, I have a short 4mb quicktime video of the finished product at this time..
The building page has been updated with the yard office for Crosby's Coal completed, and some new features for the Town and West Hill as I add the Scenic Express Trees. I'm really liking these trees for their cost effectiveness, and appearance.
There are some ideas on what to build, which you can find on the planning page, updated 24 June 2008
You can see the progress of the test layout here (construction, updated 28 April 2008) and scenery (broken apart due to the file sizes)