Scarpia's MINIVerse - Model Railroading
Planning Stages - updated 3 February 2009
Central Vermont Railway (CV) fromWhite River Jct, VT to Montpelier Jct (including the Barre branch).
HO scale
30 inch minimum radius curves on the mainline, 26 inch in yards and staging.
No tunnels. The CV only had one, and that was near Burlington.
Transitional era to full desielization - early 1950's, to the 1970's
Interchange with the CN and GT via hidden staging (reverse loop).
Interchange with the B&M in WRJ
Note that the space it is going to go into, is not yet finished and under construction, at a very, very, slow pace.
So here are my first drafts for the track plans..
Lower Level (updated 3 February 2009)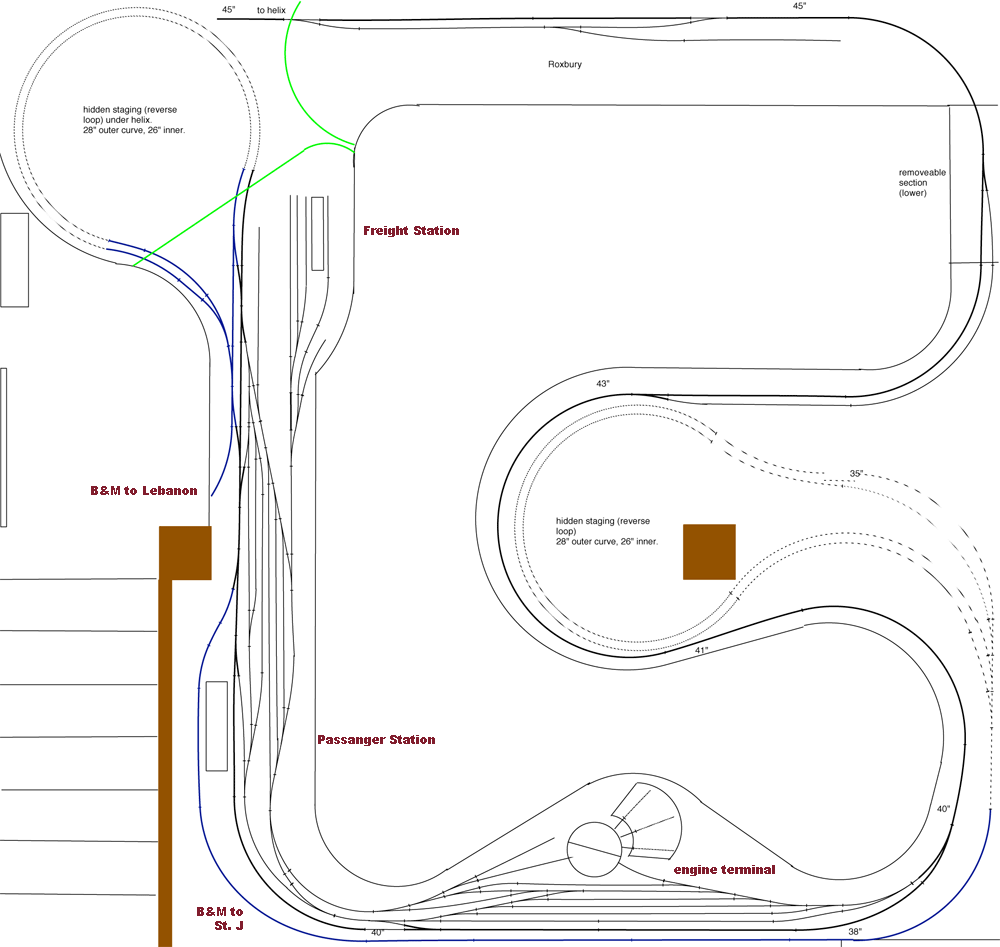 Upper Level (updated 2 Feb 2009)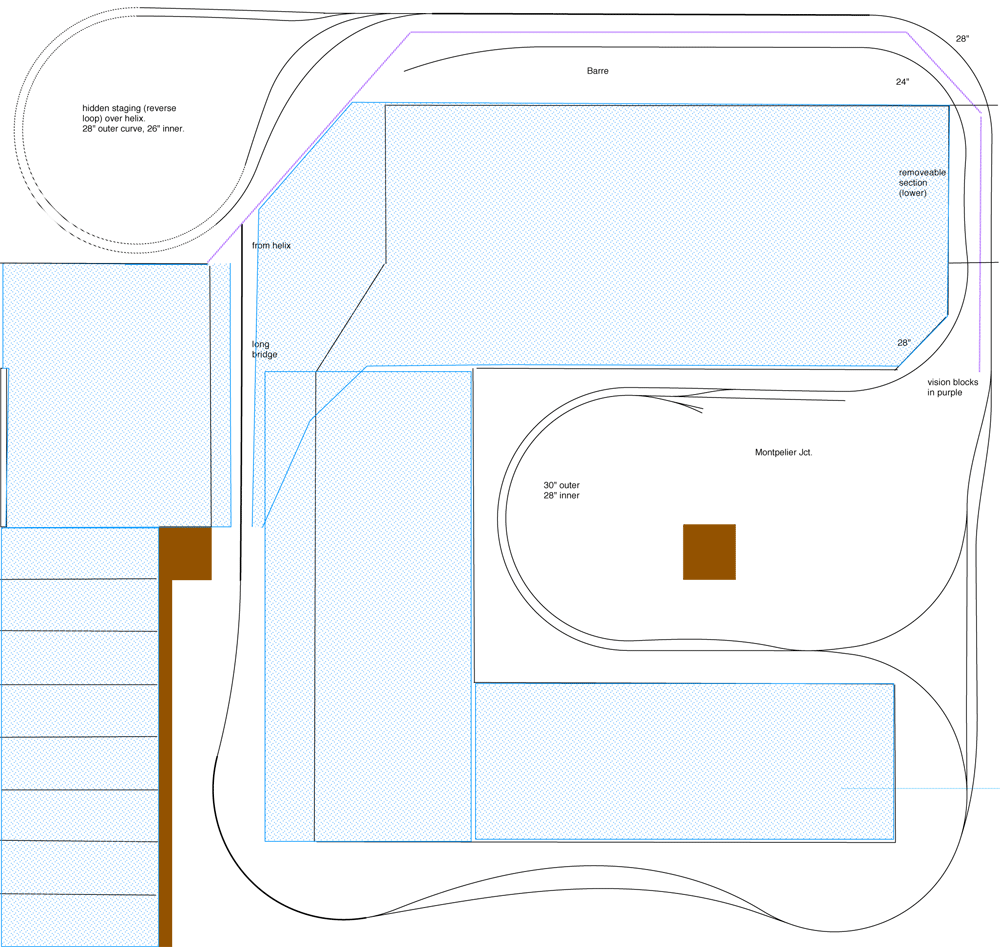 ---
'ere is dem nasty legal bits:
This website is completely unofficial and is in no way endorsed by anyone. All corporate and company names are used without permission. No challenge to their status is intended. ©2008. This site is the sole work of Scarpia (Thomas Garbelotti) unless otherwise noted. All content not created by Scarpia is copyrighted by the respective copyright holders.