Scarpia's MINIVerse - Model Railroading
Building Construction (kit)
Campbell Northern Water Tower
This is the first of the Campbell craftsman kits that I've attempted; not only do I need water tower on my test layout, but it may migrate to the final one as well if I'm pleased wit the outcome.
I sat and read through the instructions for the kit, and have decided to deviate from those in a few places as we progress.
Assemle the tank core
Assemble the tank wrappper (panels glued together along the long axis, butt joint).
Assemble the base siding (panels glued together along the short axis, butt joint)
Deviation: Assemble the base core around the spacers
| | |
| --- | --- |
| | The interior sub sctuctures of the tank (assembeled). The one on the left is for the base, the right the tank. In the background you can see the siding and tank wrapper drying. |
Deviation: Made sure windows and doors fit, but did not install. Will do so after painting tower.
Attach the base siding to the core posts.
Deviation : Did not cut grooves in the tank wrapper for the bands to fit in. I want them on top of the tank wood, and will glue instead.
Attach the tank wrapper to the core (problem - the tank wrapper was too long, I will have to cut it to fit)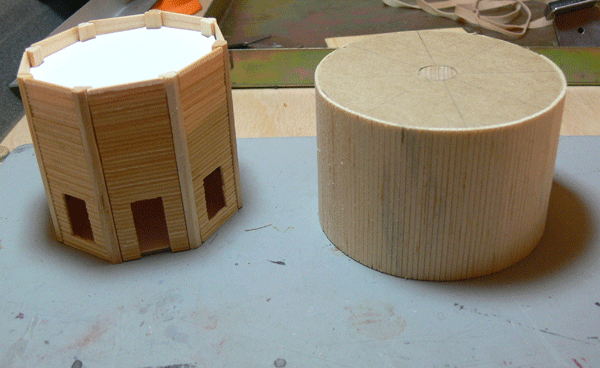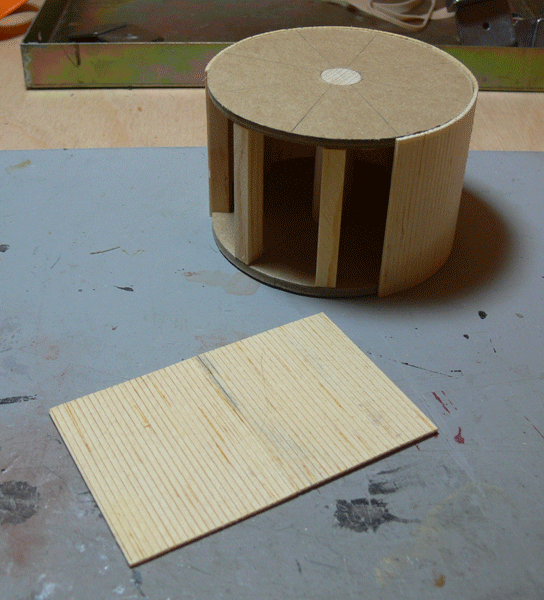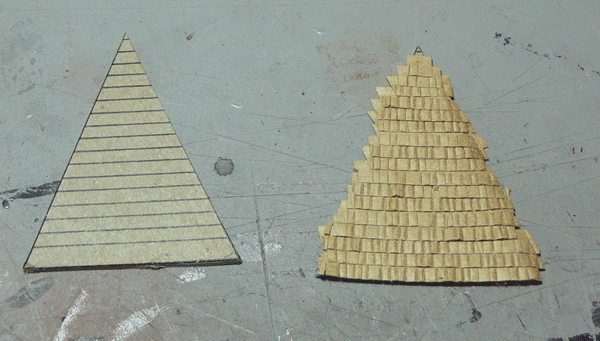 ---
'ere is dem nasty legal bits:
This website is completely unofficial and is in no way endorsed by anyone. All corporate and company names are used without permission. No challenge to their status is intended. ©2009. This site is the sole work of Scarpia (Thomas Garbelotti) unless otherwise noted. All content not created by Scarpia is copyrighted by the respective copyright holders.